In my first UX class I designed an app that would make the home designing process a lot easier. The goal of this app was to make the shopping experience easier for shoppers. I did user surveys to find out what users looked for in a shopping or home design app. With this information I created features that would benefit them. I tested the prototypes in sketch and got good feedback about the flow of the app.
Empathy Map and MoodBoard
The purpose of an empathy map is to try and understand the feeling a user might be experiencing and a mood
 board shows the first visual ideations I had for the app.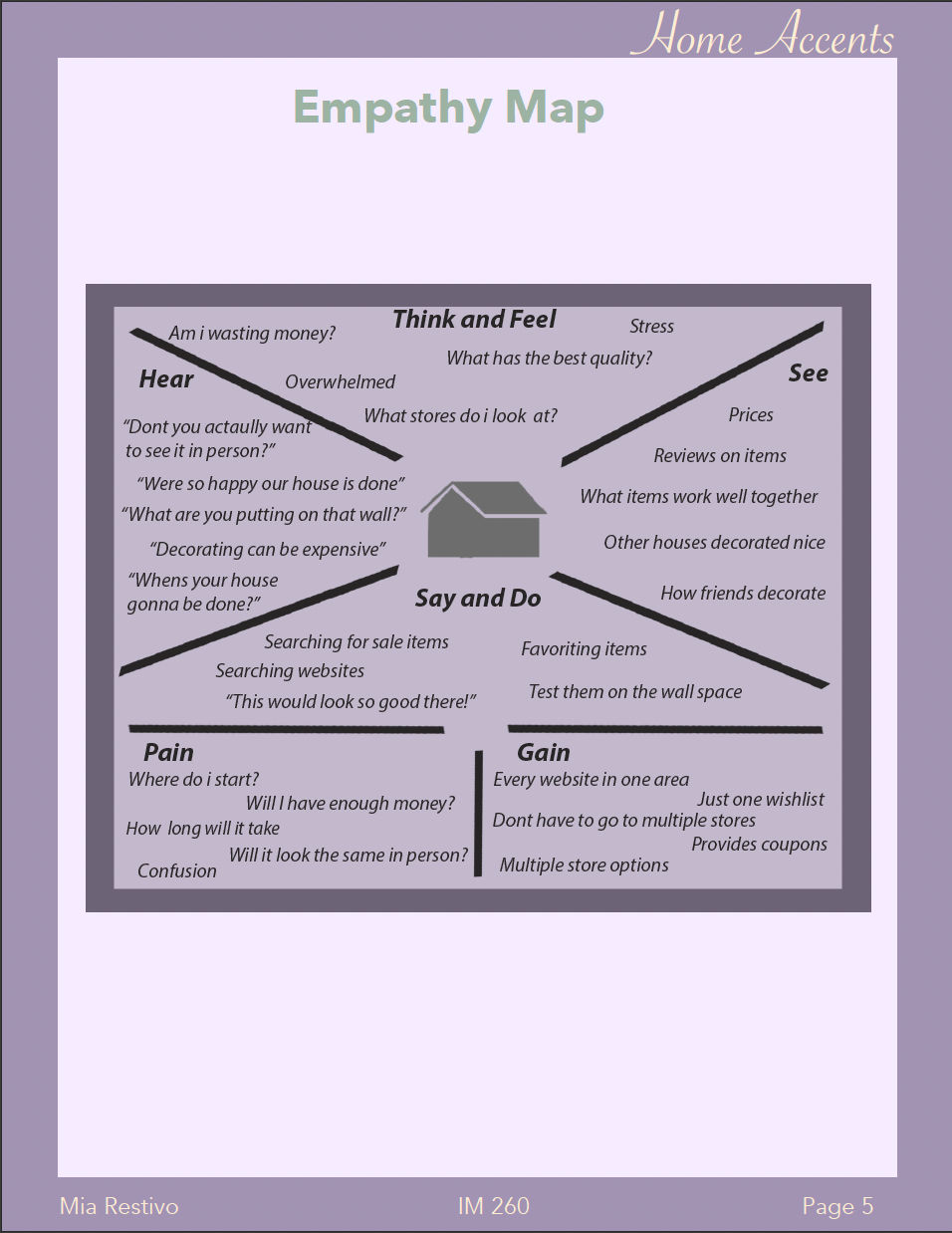 I picked 5 similar apps to the one I was designing and analyzed what worked with them, what didn't and what features they shared.
Survey Results and Analysis
I asked 5 potential users some questions to understand what my username would want to get from an app like mine.
User flows show typical paths users would take while using the app, I made four different scenarios.
User Test Tasks and Results
I had five people test out the prototype and gave them different tasks to accomplish. The images show whether they passed, failed, or proctored. This helps to show if the app is easy to naviagte.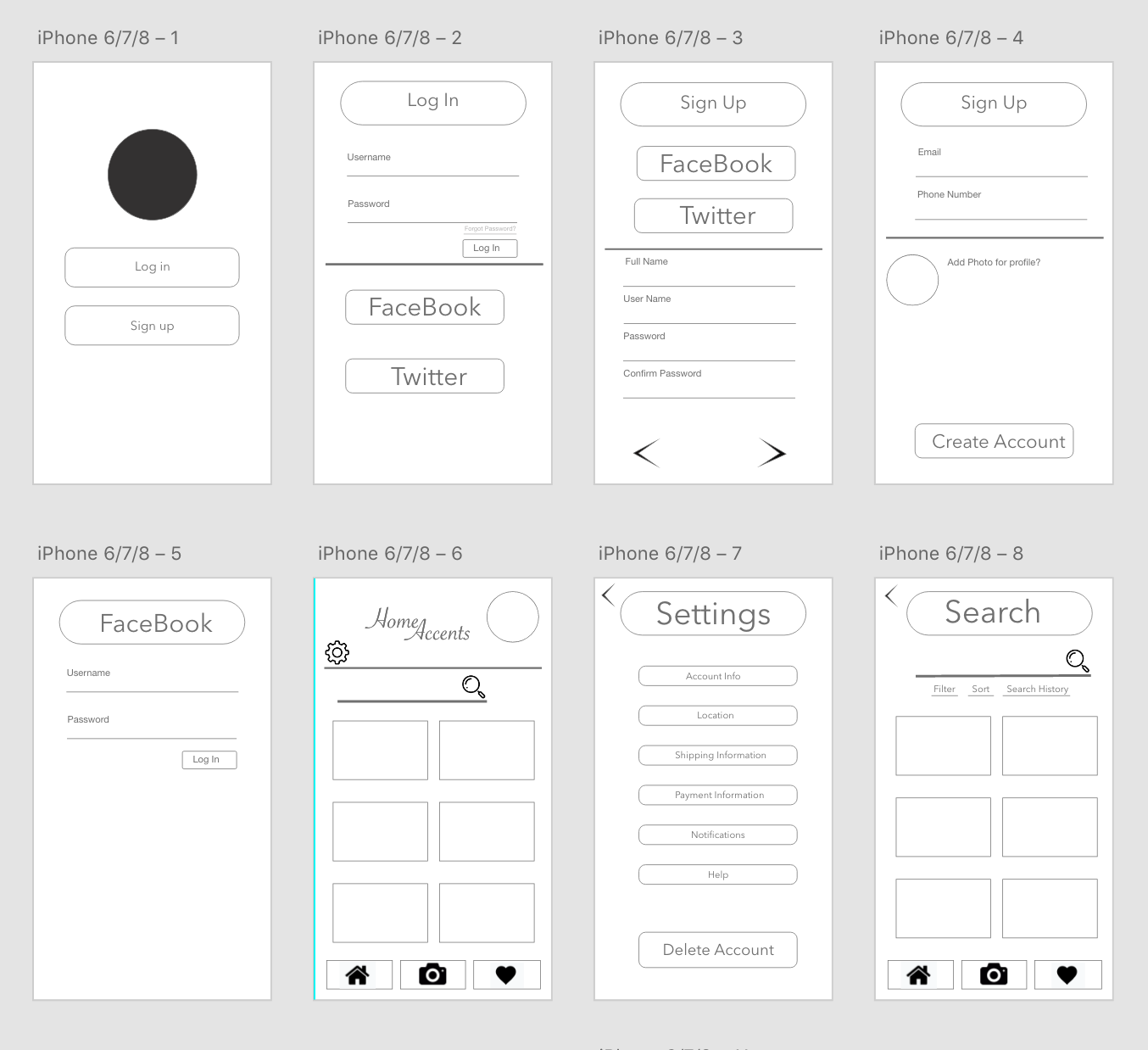 These are low fidelity screens, low fidelity are very simple screens with little design and no color.
These are the screens I originally designed in my first Ux class in 2019.
New Screens after redesigning them
At the end of 2021 I went back and updated the designed based on what I know now.